Christmas Fundraising
This year we plan to help raise money for fixed playground equipment on our Key Stage 1 playground. We have organised a Christmas raffle to help with our fundraising. We have some great prizes, which include three Christmas hampers, one which has been kindly donated by Morrisons, tins of biscuits and selection boxes.
Most of the prizes have been kindly donated by our local Morrisons, Tesco and Sainsburys.
The draw will take place on Friday 14th December

Summer Fayre 2018
The School Council helped plan the Summer Fayre which raised just over £800
for our Playground improvements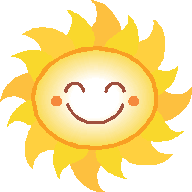 Parent Teachers Association
Plans for a new PTA group are in place this term.
If you would like to join the group, please see the school office for more information.
Further details of the newly formed group will be sent out to parents shortly.
We look forward to meeting old and new parents to this new group.

Also if you have any suggestions for fundraising, please let us know. e-mail: admin@prospecthill.notts.sch.uk