STAY & PLAY
Every Tuesday 9am to 10.30am Term-Time Only
The sessions are for families with babies and pre-school children (Mums, Dads, Carers and family members - welcome)
Join us for lots of fun activities and exciting things to do that offer you and your child a chance to play and learn
The group is lead by Mrs Reynolds, one of our experienced teaching assistants and Mrs Simpson who also works closely with our children in school
If you would like any further information, please call 01909 486374 and speak to either Mrs Reynolds or the school office.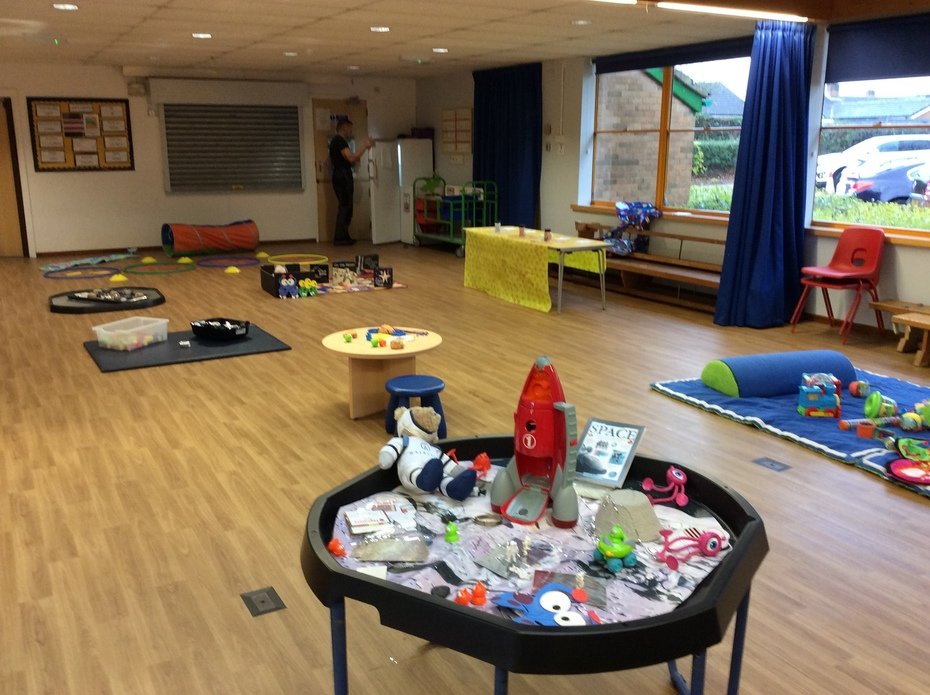 Our provision includes:
Heuristic Play
Play Themed Weeks
Areas for development for 0-5 year olds
Songs and Rhyme session
Healthy drinks and snack
We all had fun playing with the Zoo themed activities including a special request of 'baby shark' during our singing session.
A few themed sessions taken place in Stay and Play
Happy Easter everyone ! We all had lots of fun with the Easter themed activities. After tidy up time we sang Peter Rabbit, sleeping bunnies and listened to the Little Nut Brown Hare story during our singing carpet sessio.