GOVERNORS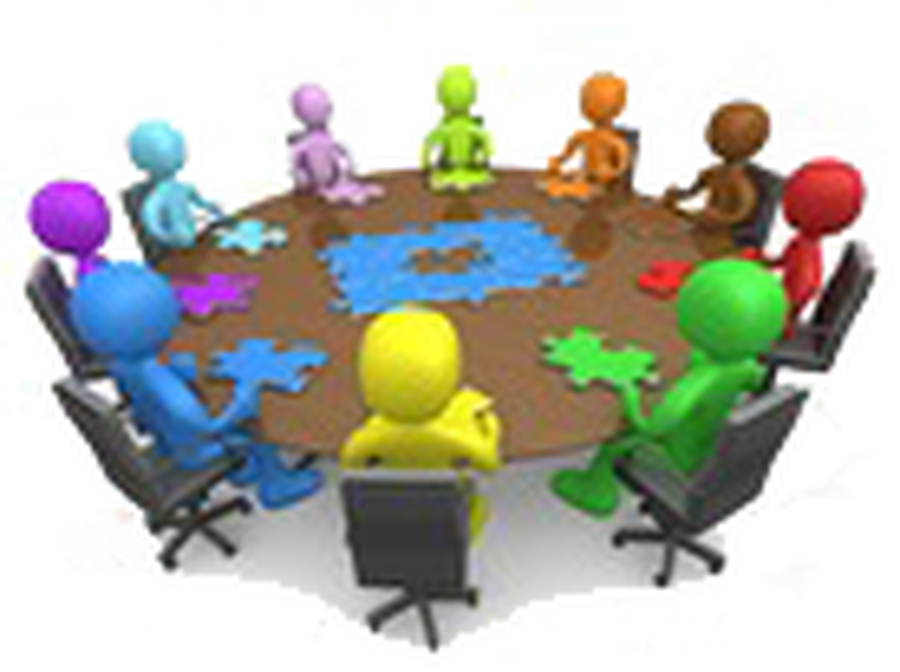 The Role of Our School Governors
Our governors are a team of people, drawn from the local community, staff representatives and parents who are responsible for ensuring that the school provides the best quality education that we can for the children.
The Governors provide strategic leadership and accountability in schools. Governors appoint the head teacher and deputy headteacher. Each individual governor is a member of a governing board, which is established in law as a corporate body.
Following due consideration and full discussion by the Governing Body it was decided that it would be reconstituted from September 2015 with 14 members as follows:
1 Head Teacher Governor - The Head Teacher is responsible for the internal organisation, management and control of the school and the implementation of the strategic framework established by the governing board.

1 Local Authority Governor - The

Local Authority Governor is appointed by Nottinghamshire County Council
1 Staff Governor - The Staff Governor is elected by other staff at the school to serve for between 1-4 years. Anybody who is employed at the school under a full or part-time contract of employment or services can stand for election.

2 Parent Governors - Parent governors are representatives of parents. Parent governors are elected by other parents and it is important to establish a rapport with the parental body that elected you, while continuing to maintain a strategic approach to school governance

9 Co-opted Governors - Co-Opted Governors are persons appointed by the governing body and who, in the opinion of the governing body, has the skills required to contribute to the effective governance and success of the school
The purpose of governing bodies is to conduct the school with a view to promoting high standards of educational achievement at the school. Our governing body has a strong focus on core functions and we have two committees:
Finance and Personnel

Strategic and Pupils
Members of these committees meet regularly. Full Governing Body Meetings are held once per term.
If you would like to see any of our Committee or Full Governor meeting minutes, please contact the school office by email: admin@prospecthill.notts.sch.uk
Governor Attendance
Governor attendance can be audited by reviewing the minutes of the full Governor meetings - copies can be requested from the school office.
REGISTER OF BUSINESS INTERESTS
We believe it is important that governors and staff not only act impartially but are also seen to act impartially. The governing body and school staff have responsibility to avoid any conflict between their business and personal interests and affairs and those of the school.
There is a legal duty on all governors to declare an interest likely to lead to questions of bias when considering any item of business at a meeting and for the governor concerned to withdraw, if necessary, whilst the matter is considered.
Therefore, we have a register of business interests for all governors and the head teacher which will enable governors to demonstrate that in spending public money they do not benefit personally from decisions that they make.
Please click the link HERE to view the list of business interests of the members of the Governing Body of Prospect Hill Infant and Nursery School
GOVERNORS YEAR END FINANCIAL STATEMENT
IF YOU WOULD LIKE TO VIEW OUR GOVERNORS' YEAR END FINANCIAL STATEMENT FOR 2019-20
PLEASE CLICK HERE
Meet our Governors
Mrs Louise Rose -

Head Teacher


Term of Office: 1/9/2014 - ongoing
My name is Louise Rose and I am the Head Teacher at Prospect Hill Infant and Nursery School. I have spent most of my working life teaching Worksop and became the Head Teacher at this school in September 2014.
I can honestly say that the children, parents and staff all demonstrated to me what a wonderful and welcoming place our school is from the moment I arrived.
On a personal level, I treasure my family and our time together. We love holidays and family days out, trips to the cinema and a favourite past time of mine is a trip to the theatre to see a musical. I've probably seen too many, to be honest, but I plan to see many more in the coming years!
If you have any questions about our school, please contact me on 01909 486374 or arrange an appointment to pop into school for a chat.
Mrs Kath Thorpe -Chair of Governors
Chair of Finance & Personnel Committee and Co-opted Governor
HT Appraisal
Attendance
Health and Safety
Term of Office: 1/9/2019 to 31/8/2023

Hello, I'm Kath Thorpe , I have lived in the area all my life and I am married to Stuart. I am very lucky to have all my sons living nearby along with our grandchildren.
I returned to education as a mature student when my children were all very young and I completed my degree followed by a Masters Degree in Education. I have worked in all phases of education but mainly at North Notts College where I was a Curriculum Manager. My actual subject is psychology and yes I do still teach! Many of the students I taught have gone on to become nurses or other health professionals in local hospitals, it's a great privilege to see students I have taught making a difference in the local community.
I am passionate about raising aspirations for all children, my own sons attended local schools. I am really enjoying being a Governor at the school and hope that I can serve the governing body effectively to benefit all pupils.
Mrs Denise Mariner - Vice Chair of Governors and Co-opted Governor
Member of Finance & Personnel and Strategic & Pupils Committee
SEN Governor
EAL Governor
HT Appraisal
Term of Office: 1/9/2019 to 31/8/2023
My name is Denise Mariner I have been a governor at Prospect Hill Infant and Nursery School for many years, receiving a long service award from Notts County Council and have enjoyed every minute of my terms of office.
I have been both the Chair of Governors and am now the Vice Chair of the Governor.
I work in Education as a Learning Support Assistant and have also taught ESOL at the local college. I also work with learners on a one to one basis with English , Maths and other academic needs. I have studied to obtain a Batchelor of Science Degree and have studied to gain a teaching qualification too.
I also worked as a volunteer in both schools and both my daughters attended the school and went onto further education and are now working in their chosen professions.
In my spare time I enjoy ballroom dancing and am a volunteer Youth leader at our local church. I am also a serving member of the Church Parochial Committee.
In my role as a governor I always try my best for all the school community and will endeavour to be an ambassador for the school at all times in the coming years.
Mrs Vanessa Hamon - Chair of Strategic & Pupils Committee and Co-opted Governor
Child Protection Governor
LAC Governor
HT Appraisal
Attendance
Health and Safety
Term of Office:1/9/2019 to 31/8/2023
Hello I'm Vanessa Hamon, and I've been a community governor for many years now.
I am a member of Christ Church where I am a Churchwarden and Licensed Lay Minister. I feel that the link between school and the community is mutually beneficial, and it is a joy to have the children in church, especially at Christmas time!
It is always a joy and a privilege to visit school, to see staff and pupils at work, and watch special events throughout the year and give my support.
As a retired infant teacher myself, I appreciate the hard work and commitment that is required, by all staff, to provide the best quality education for all the children and as a recent first-time grandma, I know the importance of these special years in growing relationships and making learning fun.
Mrs Helen Norman - Co-opted Governor
Member of Finance & Personnel Committee
Training Co-ordinator
Term of Office: 30/10/2017 to 29/10/2021
My working background is in Customer Services for a large manufacturing company. I have been a governor for Prospect Hill Infant & Nursery School since February 2014, when my eldest son started at the school, I also have another son who attends the school.
At the time I wanted to be able to do some voluntary work in the community, and the opportunity arose to join the governing body. I feel grateful to be able to support the school in this way.
I believe that all children deserve the best start in life, and want to be part of a school that produces a supportive learning environment and an excellent education for our children.
In November 2017, the governing body elected me as a co-opted governor. My skills and knowledge will enhance the governing body and contribute to the success of the school.

Mrs Jenna Cartwright - Co-opted Governor
Member of Strategic & Pupils Committee
GDPR Link Governor
Term of Office: 1/9/2019 to 31/8/2023
My name is Jenna Cartwright and I am married with 3 children. I became a parent governor in early 2012 because my two eldest children have attended and thrived in this lovely school and I felt it was time to give a bit back.
I recently became a co-opted member of the governing body.
I have been a primary school teacher for a number of years and have a particular interest in personal, social and health education and its importance within school settings.
It is a privilege to be part of the school's development and I thoroughly enjoy my role.
Mrs Michele Cavell - Co-opted Governor
Member of Finance & Personnel Committee and Strategic & Pupils Committee
Minute Taker
Term of Office:1/9/2019 to 31/8/2023

I came to work at Prospect Hill Infant & Nursery School nearly 15 years ago and was elected as a non-teaching staff governor in 2007.
As the School Business Manager I am proud to be working for a school that is dedicated to ensuring the pupils receive the best quality education and enjoy their time at our school.
In the reconstitution of the Governing Body, I was elected as a Co-opted Governor. My skills, which will benefit the school are in finance, personnel, school administration and knowledge of the local community, these skills will enhance our governing body to assist us when making decisions about the school.
My husband and I live locally and we have two grown up children. I have had a long association with the school as both of our children attended the nursery, infants and junior school.
In my spare time, I enjoy reading, theatre, travel and spending quality time with my family.
Mrs Diane Hitchen - Staff Governor
Member of Strategic & Pupils Committee and Finance & Personnel Committee
Term of Office: 18/11/2016 to 17/11/2020
I have worked at the school for over 10 years as a teaching assistant. During that time, I have provided support to children in all year groups, especially children who have special educational needs. I enjoy helping each child to reach their full potential, removing the barriers that they face with their learning.
I am very keen to become involved in helping the school's development to move forward, while continuing to give our children the best quality education in a happy, safe and supported learning environment.
I have three grown up children, one working, one at university and one at college who keep me very busy. When my children attended school, I was a parent governor for 5 years and thoroughly enjoyed the role only leaving when all my children had left.
Mrs Claire Green - Parent Governor
Member of the Finance & Personnel Committee
Term of Office: 05/02/2018 to 04/02/2022
I have been appointed a parent governor at the school. I'm married and I have two young children, my eldest is in reception. I have a large number of friends and family with children at Prospect Hill Infant and Nursery School. I value and respect the vision of the school and I want to support the school in moving forwards in the years to come.
I have a degree in primary education and I've been employed as a teacher in Nottinghamshire for a number of years.
I believe my professional background will assist me in the role. I'm proud to be part of school.
Miss Samantha Bierton - Parent Governor
Member of the Strategic Development and Pupils Committee
Term of Office: 17/5/19 to 16/5/23
My name is Samantha and I have been an appointed governor since May 2019. I have a little boy who attends Prospect Infants and he has come on so well since starting in 2018. This is one of the main reasons I wanted to be part of the governing body, I wanted to help and give back to the school.
I have over 20 years admin experience, 15 years of this within the NHS and I hope the skills I have gained will support me in my role as a governor. I feel privileged to be part of the school.
Mrs Rebecca Yahia - Local Authority Governor
Term of Office: 18/5/20 to 16/5/24
Vacancy - Co-opted Governor x 3
Please contact our Clerk to Governors (see below) for more details or call and speak to our head teacher, Mrs Rose.
How to contact our Governing Body:
If you would like to contact our Chair of Governors or a member of our Governing Body, please contact them by letter via the School Office or by email governor@prospecthill.notts.sch.uk



Clerk to Governors

- Mrs Louise Baxendale - Notts County Council, Governor Services,


Meadow House, Littleworth,

Mansfield, Notts. NG18 2TA. Tel: 0300 500 8080