PE/Sports Premium Funding
The PE and Sport Premium is funding from the government for the academic years from 2013 to current year to provide additional substantial primary sport funding. This funding is going directly to primary school head teachers to spend money on improving or enhancing the quality of Physical Education and sport for all children.
PE Lead Teacher in School
Mrs K Eadie
Our school intends to develop our PE and sports provision.
The government grant has been the core funding to improve the teaching and learning of Physical Education.
There are plans to use pupil voice and staff views to guide further development in this high profile curriculum subject.
Our school has used this funding as follows
2019-2020 - Allocation £17,123
Developing PE curriculum
Gymnastics, Dance Coaching
Sports Day equipment and play resources
Resources for PE after school clubs
Forest Schools delivery, training and resources
Contribution to Sheffield EIS Trip
Lunchtime play leaders
Bassetlaw School Sports Partnership
Details of how the sports funding detailed above will impact on learning in our school is in the attached document. Please Click here
2018-2019 - Allocation £19,948
Gymnastics Coaching
Multi-skills coaching
Sports Day equipment and play resources
Resources for PE after school clubs
Forest Schools delivery, training and resources
Contribution to Sheffield EIS Trip
Lunchtime play leaders
Bassetlaw School Sports Partnership

Details of how the sports funding detailed above will impact on learning in our school is in the attached document. Please Click here
2017-2018 - Allocation £13,463
Health Mentor
Multi-skills coaching
Sports Day equipment and resources
Outdoor weatherproof clothing
Forest Schools equipment and resources
Lunchtime playleaders
I pod and music system
Details of how the sports funding detailed above will impact on learning in our school is in the attached document. Please Click here
2016-2017 - Allocation £8472
Multi-Skills Coaching
PE/Sports Resources
Dance Theme Day
Sports Day Resources
Balanceability Bikes
Health Mentor
Contribution towards Sheffield Institute of Sport Trip
Contribution towards a PE/Play Outdoor Structure
Details of how the sports funding detailed above has impacted on learning in our school is in the attached document. Please Click here
2015-2016 - Allocation £8966
Swimming for Year 2 (Pool Hire/Instructors and Transport)
Multi-Skills Coaching
Wimbledon Tennis Day
Football Coaching
iPads to raise the quality of teaching and learning in PE and Games
Learning resources
Dance Theme Day
Football Skills Day
Details of how the sports funding detailed above has impacted on learning in our school is in the attached document. Please click here
2014-2015 - Allocation £8310
Swimming for Year 2 (Pool Hire/Instructors and Transport)
Multi-Skills Coaching
Football Coaching
Yoga Sessions
Sports Leaders at Lunchtime
Dance Coaching
Games equipment and enhancement of teaching games
PE kits
Teaching Resources for athletics and games
iPads to raise the quality of teaching and learning in PE and Games
Details of how the sports funding detailed above has impacted on learning in our school is in the attached document. Please Click here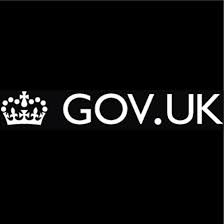 Government Webiste link for more details of PE/Sports Funding in Schools
Click HERE