Pupil Premium
Pupil Premium Lead - Mrs Joanne Smith
The pupil premium is funding allocated to schools to boost the attainment of pupils from low-income families.

Funding is based on children registered for a free school meal and children who have been in care for more than 6 months.

The government believes that the Pupil Premium, which is additional to the main funding the school receives, is the best way to address the inequalities between children on free school meals and other children.

Whilst schools are free to spend the Pupil Premium as they see fit we are required to publish information about how we have used it.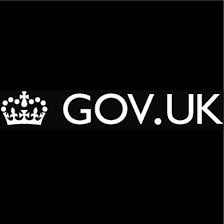 Click HERE for more details of Pupil Premium from the Department for Education
Impact and details of Funding - click the expenditure for each year
Free School Meals
Who is eligible for FSM? - You can apply for free school meals if you or your child receive any of the following:
Income Support
income-based Jobseeker's Allowance
income-related Employment and Support Allowance
support under Part VI of the Immigration and Asylum Act 1999
the Guarantee element of State Pension Credit
Child Tax Credit, provided they are not entitled to Working Tax Credit and have an annual income of £16,190 or less
Working Tax Credit 'run-on' - the payment someone may receive for a further four weeks after they stop qualifying for Working Tax Credit
Please call into see Mrs Rose our Head Teacher or a member of staff in the school office in
confidence if you would like to apply for FSM.
OR