Forest Schools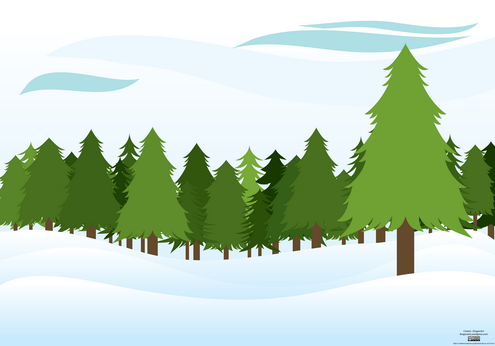 Forest School Lead: Mrs Reynolds
What Are Forest Schools?
"A Forest School is an innovative educational approach to outdoor play and learning."
Our school activities take place in and around the school. Forest school embraces being outdoors whatever the weather enabling children to learn in a natural environment all year round. School provides full length waterproofs for each child.
We have recently acquired part of the woodland from the local council adjacent to our school. We have lots of plans to develop this lovely woodland space to enhance our pupil's learning whilst they are at our school.
Lots of exciting activities include:
using tools

making dens

following and making trails

environmental art

mud sculptures

cooking our own food over an open fire.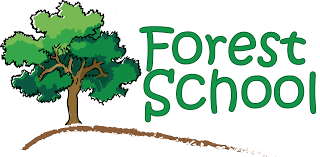 We've explored the forest, planted sunflower seeds, identified what a seed needs to grow, made mud pies, played hide and seek and had plenty of fun! Well done to all the children today, you were wonderful woodland wanderers!
Also, a big well done to the children who remembered my new saying... FEEL FREE TO HUG A TREE!
Mrs Reynolds
The sun shone down on us today for our first post lockdown visit. We were so lucky to hear the birds singing and spending time outdoors with our friends. After listening to the story 'The Egg Hunt' we hid our Easter stones that we had made and then walked around the woodland to see how many we could find. It was lovely to see the woods back to life and full of children's happy faces:) Thank you Squirrel Class. You were a pleasure to bring into the woods today.
Mrs Reynolds
During Lockdown restrictions Mrs Hitchen offered to help me clear the woods as is was overgrown and wild!!! After a lot of hard work we managed to make some kind of pathway ready for the children . Watch the clips below to see the improvement,
Have a look at our Forest School..................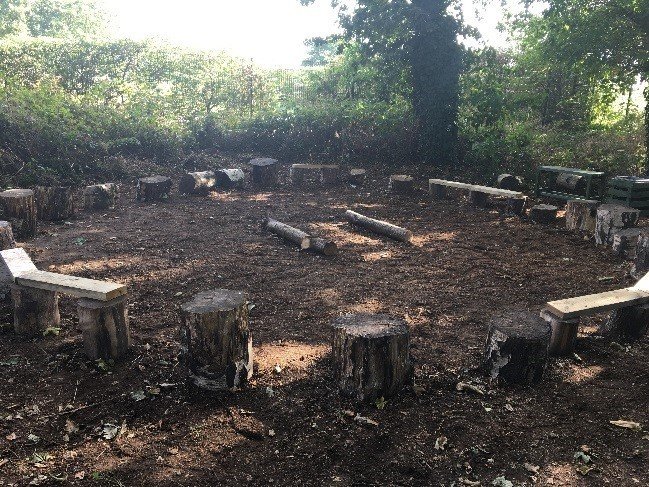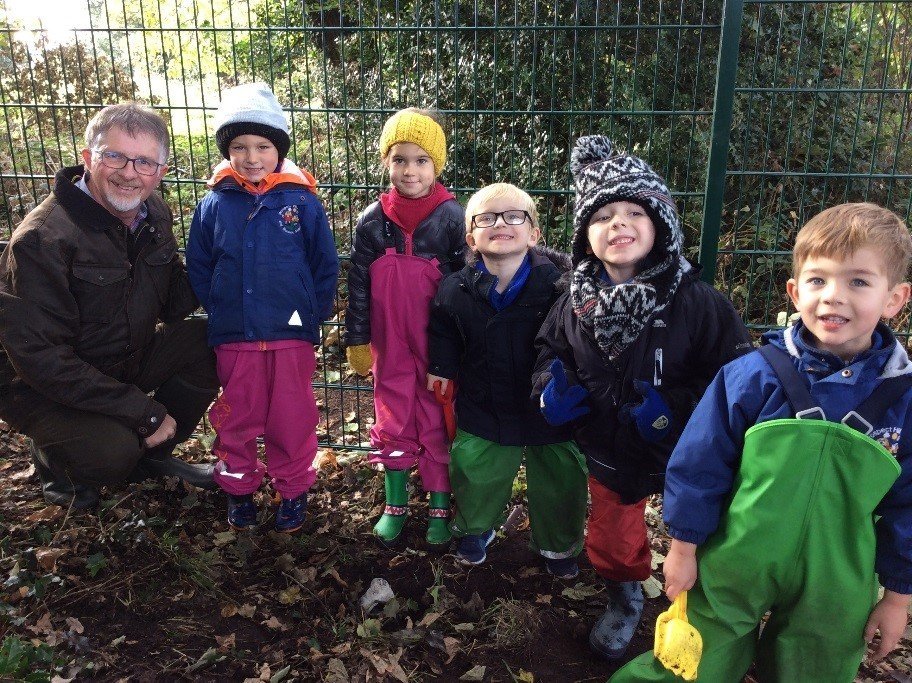 Councillor Alan Rhodes came to visit us - the children thoroughly enjoyed his company in the woodland
A few pictures of when Forest School first began.
Forest Schools Presentation to Parents
Click HERE for the presentation