LADYBIRDS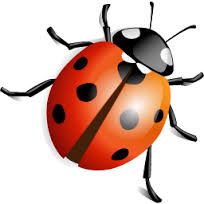 Dinosaur Fossils
We have been finding out all about fossils and how they are used to tell us what dinosaurs were like when they lived millions of years ago. We looked at some dinosaur fossils that Mrs Smith had brought in for us to look at. We looked carefully with our eyes and used our hands to gently to feel the different fossils. We looked at fossil fish, part of an Icthyosaur, an Amonite and a tooth from a Megladon!
This week we have been busy comparing the size of objects using the words longer than and shorter than. We have then been putting our measuring worms in order from shortest to longest.
We are also enjoying our Mastering Number sessions and love counting beyond 20. We have used the pattern of counting to explore writing bigger numbers!
What a great start to the new half term! The focus of our learning is called Jurassic Adventure. We have started by exploring dinosaurs in our play, discovering and investigating dinosaur fossils and we even found some frozen dinosaur eggs and dinosaur bones in our outdoor area. We are really excited to find out more about different dinosaurs and what the world was like when they were alive.
We had a great time at our vehicle making showcase. It was fantastic to welcome so many grown-ups into school to work with us. The models we made were all amazing and we had lots of fun too!
In our daily Mastering Number sessions we have been busy exploring the composition of 5. We have been using our subitising skills to recognise quantities quickly and match them to the corresponding numeral. We have been using our knowledge of the composition of 5 to write addition number sentences.
We have had a great start to the half term. We have started our new topic all about vehicles. We have been building vehicles out of boxes and large construction, painting and drawing different types of vehicles and exploring all the different types of vehicles we might see. We have had fun exploring our Investigation Station and trying on the jacket, boots and gloves. We could try the helmet on if we wanted to with the help of an adult. We are really excited to see what we are going to learn next during this topic.
In our last forest session we could definitely tell it was winter, as it was very cold and frosty too! So we put on extra layers of clothes to help keep us warm. Our session in the woods was shorter than usual, and Mrs Reynolds kept us active and moving so that we didn't get cold. We got a message from the elves and a present of some lovely jingle bells. We decided to make some jingle bell sticks to play during our Christmas Singing Celebration. We explored the woods to find a stick and took them into the hall with us singing our special song along the way. In the Hall Mrs Reynolds and our wonderful helpers showed us how to thread and tie the jingle bells to our sticks. Then of course we had to try them out! We did a fantastic job and they sounded amazing when we played them during our Christmas Singing Celebration! Well done Everyone!
We had a great time exploring our woodland area in our first Forest Session with Mrs Reynolds. Mrs Reynolds taught us a song to sing as we made our way from our classroom to our woodland area. The children were taught about the fire rule and how to explore the woodland area. We had a great time looking for animals that Mrs Reynolds had hidden in the woods for us to find. We even found a Gruffalo! It was lots of fun and we can't wait until our next Forest session next week.
We have had great fun this week practising our fine motor skills. We drew a picture of our own face and copied different patterns using chunky marker pens. In Ladybird Class we love joining in with our handwriting video everyday and this week we have had a go on our handwriting mats for the first time. We all did an amazing job and can't wait to have another go. Well done Ladybirds!
This week we have been reading the Traditional Tale 'Rapunzel'. The children have enjoyed the challenge of building tall towers in our outdoor area. The children tried to make towers that were taller than them. They have also been making magic wands and even some weights to be as strong as the giant from 'Jack and the Beanstalk'!
This week we have been enjoying having a go at some challenge activities. We have been using our phonic knowledge to listen for the sounds at the beginning of a word and find the correct letter shape. We have also been exploring our number doubles by finding all the doubles in the dominoes. Great work Ladybirds!
What a fabulous start we have had in Ladybird Class! We have had lots of fun exploring our indoor and outdoor areas and making new friends. Mrs Hall and Mrs Robertson are very proud of us all!