LADYBIRDS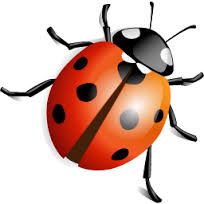 We have had a great time this week exploring our feelings and emotions, creating some amazing pieces of art work. We have also been learning to read and make the time to o'clock on an analogue clock.
We have been really enjoying looking at maps. We have made our own treasure maps and explored maps using Bee-Bots. Bee-Bots are programmable toys that we have been using to practice giving and following directions. We have had great fun!
After learning all about different creatures that live under the sea, we have all become authors of our own information books. Our teachers are so proud of our writing!
This week we have started our new topic all about Pirates. We have really enjoyed playing and exploring in our outdoor area - especially when the sun came out to join us! Take a look at some of the activities that we have been busy doing this week
Wow! What an amazing start to Reception our lovely Ladybirds have had. Take a look at the photos below to see some of the awesome activities we have been doing and how busy we have been learning through our play.
This half term, we have been exploring our new classroom and outside areas, having a go at new things, making new friends and special memories along the way.
Our Traditional Tales topic has been fantastic fun! We loved listening to Jack and the Beanstalk and Rapunzel and then the Twisted Tales version of these stories- Jack and the Incredibly Meanstalk and Rapunzel and her ever so Shiny Locks. In maths, we have been counting to 20 and practising our doubling- we love the doubles rap! We have been learning lots of new letter sounds, practising blending words to read and even having a go at spelling CVC words and our names.
We have also looked at what happens at Autumn time, the changes that happen in the environment and what Harvest means. We love singing Big Red Combine Harvester together.
We can't wait to see what opportunities for having fun and whilst learning next half term in Ladybirds will bring :-)