LADYBIRDS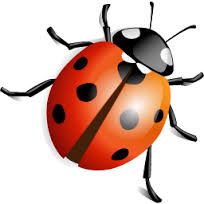 We had a great time exploring our woodland area in our first Forest Session with Mrs Reynolds. Mrs Reynolds taught us a song to sing as we made our way from our classroom to our woodland area. The children were taught about the fire rule and how to explore the woodland area. We had a great time looking for animals that Mrs Reynolds had hidden in the woods for us to find. We even found a Gruffalo! It was lots of fun and we can't wait until our next Forest session next week.
We have had great fun this week practising our fine motor skills. We drew a picture of our own face and copied different patterns using chunky marker pens. In Ladybird Class we love joining in with our handwriting video everyday and this week we have had a go on our handwriting mats for the first time. We all did an amazing job and can't wait to have another go. Well done Ladybirds!
This week we have been reading the Traditional Tale 'Rapunzel'. The children have enjoyed the challenge of building tall towers in our outdoor area. The children tried to make towers that were taller than them. They have also been making magic wands and even some weights to be as strong as the giant from 'Jack and the Beanstalk'!
This week we have been enjoying having a go at some challenge activities. We have been using our phonic knowledge to listen for the sounds at the beginning of a word and find the correct letter shape. We have also been exploring our number doubles by finding all the doubles in the dominoes. Great work Ladybirds!
What a fabulous start we have had in Ladybird Class! We have had lots of fun exploring our indoor and outdoor areas and making new friends. Mrs Hall and Mrs Robertson are very proud of us all!