Owls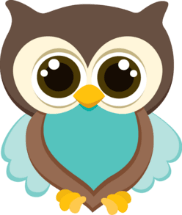 We have investigated our sense of smell. We had to smell four pots and predict what was in each pot. We then discussed which smells we thought were pleasant and unpleasant. Most of us did not like the smell of garlic but we did like the smell of lemon. We then shared our ideas of why our sense of smell is useful.
We have been practising measuring with a ruler. We did some practical activities in the week and here are some pictures from our lesson when we consolidated our learning.
In Maths we have been learning about properties of shapes. We have been talking about shapes that have straight and curved sides. We have been finding out about how many corners and sides some shapes have. We played a shape game when we had to describe a shape to our partner and our partner had to guess what the shape was.
In Science we have been learning about our five senses. Today we investigated sound. We went outside on a sound walk and discussed what we could hear. We then investigated what happens when you moved closer and further away from sound.
This week we have looked at the artist Picasso. We looked at the painting of the Weeping Woman. We had a go at making a portrait in the style of Picasso. We learnt that colour reflect emotions so when colouring our pictures we tried hard to colour half in dark colours to show sadness and the other half in bright colours to show happiness.
In Art we have been learning about the artist Giuseppe Arcimboldo. We looked at some of his pictures and we were inspired that he made his portraits using fruit and vegetables. So we had a go at making our own fruit faces.
We have been reading the story Funny Bones. We made skeletons using art straws.
In Maths we have been practising counting on from a given number. We have also been practising adding two numbers together.
In history we have been looking at old toys and comparing them to toys that we play with now. We also sorted out pictures of toys and decided if they were old or new.