Thrive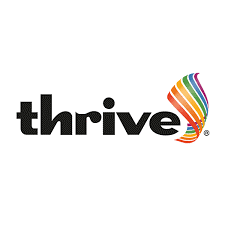 Here at Prospect Hill Infant and Nursery School, we are proud to be a school that embraces the Thrive Approach. Thrive has been developed over the past 25 years with a development model supporting children's social and emotional needs, providing responses and activities to engage children with life and learning
Thrive is used to identify emotional developmental needs within groups and for individual children. We use Thrive-Online which is a web-based assessment and action planning tool. This allows us to plan differentiated provision to develop children's emotional and social skills.
Why might my child attend a Thrive session?
At school, some children may experience:
- Difficulties with friendships.
- Difficulties at playtime.
- Finding it hard to settle in the classroom.
- Finding it difficult to manage their strong feelings.
- Not knowing who to turn to when feelings are too big to manage on their own.
These situations can lead to many different feelings which may seem overwhelming at times. They might include: anger, frustration, sadness, loneliness, confusion or anxiety. All these feelings are very normal and happen to a lot of children. Our Thrive sessions are to help children learn to manage their feelings and teach them strategies that will help promote their learning at school.
What will happen in a Thrive session?
The session may be on an individual basis or as part of a small group of children.
During each session there will be an activity which may include:
- Arts and crafts
- Sand play
- Movement and relaxation
- Hand and foot massage
- Cooking and preparing food
- Role play and puppet work
- Games Outdoor activities
- Emotional exploration
Our lead practitioners are
Ms Foye and Mrs Bolton