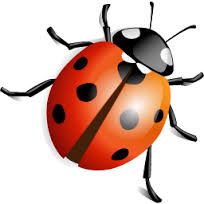 Foundation 2 - Ladybirds and Badgers
A very warm welcome to you all.
On this page you will find help and guidance as to how you can continue to support your child's learning at home. We have also included some useful websites with lots of different ideas and activities that you could do.
Mrs Burton and Mrs Smith
We are always happy to see any learning that you have been doing at home. If you have any photos or work you would like us to see you can send it to us using the class email addresses.
badgers@prospecthill.notts.sch.uk
ladybirds@prospecthill.notts.sch.uk
Age Related Expectations For Foundation Stage 2
Early-Learning-Goals-Parent-and-Carers-Guide.pdf
Handwriting
Please click below to watch the Handwriting Video we use in school.
During the Foundation Stage the way your child holds a pencil is an important part of their learning and development. By the end of Foundation 2 the expectation is that children hold their pencil using the tripod (or pincer) grip.
Advice on supporting your child's learning at home
Please use the links below for practical activities to support your child's learning at home.
Well Being Activities
Click here for some well being activity ideas
Click here to join in with the song Sunshine in my Heart
Click here to join in with the song Good to be Me
Cosmic Kids Yoga
Website: https://www.cosmickids.com/
Yoga, mindfulness and relaxation activities designed specifically for children aged 3 and upwards.
Useful websites and resources:
Purple Mash
Website: https://www.purplemash.com/sch/ProspectInf
ICT Games
Website: www.ictgames.co.uk
This site contains lots of games and activities linked to different curriculum areas.
BBC Teach
Website: BBC Teach - Primary
Free primary and secondary school resources. Whether you're at home or at school, you can use BBC Teach for free. A great website to use.
Classroom Secrets
Website: https://classroomsecrets.co.uk/free-home-learning-packs/
Downloadable resource packs which cover a range of subjects, including reading and writing.
Numberblocks
Website: https://www.bbc.co.uk/cbeebies/grownups/help-your-child-with-maths
Videos for numeracy development designed for children aged 0 to 6. There are fun activities that can be applied to everyday life and play.
BBC Bitesize
Website: https://www.bbc.co.uk/bitesize/primary
Interactive resources covering the primary science curriculum.