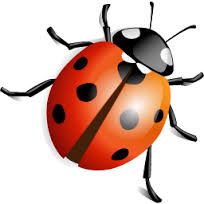 Foundation 2 - Ladybirds and Badgers
A very warm welcome to you all.
On this page you will find the home learning challenges that will be sent home each week through Marvellous Me. We have also included some useful websites with lots of different ideas and activities that you could do at home.
Mrs Burton, Mrs Hall and Mrs Robertson
We would love to see what you have been learning at home, so please upload it into your folder on Purple Mash. Please use this link to find out how to do this.
Age Related Expectations For Foundation Stage 2
Early-Learning-Goals-Parent-and-Carers-Guide.pdf
Home Learning Zone
This is where we will set activities for you to complete at home, together with providing the necessary support and guidance you may require.
Handwriting
Please click here to watch the Handwriting Video we use in school.
During the Foundation Stage the way your child holds a pencil is an important part of their learning and development. By the end of Foundation 2 the expectation is that children hold their pencil using the tripod (or pincer) grip.
Planning Grid for Self Isolation
Here are the activities for you to complete if you are having to self isolate or if your class bubble has had to close.
Please upload your child's work so it can be monitored by staff and feedback will be given. Work can be emailed to your child's class teacher or uploaded onto Purple Mash.
badgers@prospecthill.notts.sch.uk ladybirds@prospecthill.notts.sch.uk
Resources
What's in your treasure chest?
We're Going on a Treasure Hunt
Homework
Homework will be sent home on Thursdays in homework books and will be collected by Wednesday to be marked. The homework will also be posted on this web-page to be accessed from home.
Well Being Activities
Click here for some well being activity ideas
Click here to join in with the song Sunshine in my Heart
Click here to join in with the song Good to be Me
Advice on supporting your child's learning at home
Please use the links below for practical activities to support your child's learning at home.
Please click here to watch a quick guide to phonics
Useful websites and resources:
The Oak National Academy
https://classroom.thenational.academy/subjects-by-key-stage/early-years-foundation-stage
In conjunction with the government, Oak National Academy has launched its online classroom and resource hub. The Academy offers 180 video lessons each week for schools to use, across a broad range of subjects. The lessons cover children in Reception through to Year 6 and are free to use by children and parents
Your teacher may recommend some of these lessons in their weekly home learning challenges and provide links to take you directly to the lessons and of course you can pick and choose any of the other lessons that interest you.
Purple Mash
Website: https://www.purplemash.com/sch/ProspectInf
An award-winning website for nursery and primary school children that our school pays in to in order to enable children to explore and enhance their knowledge in a fun and creative way. All children have been given login details for this website. If you need help with this please contact your class teacher using the class email:
badgers@prospecthill.notts.sch.uk
ladybirds@prospecthill.notts.sch.uk
ICT Games
Website: www.ictgames.co.uk
This site contains lots of games and activities linked to different curriculum areas.
Teach Your Monster To Read
Website: www.teachyourmonstertoread.com
This is a brilliant resource that can be used on a desktop or as an app on a phone or tablet. The content is of a very high quality and closely matches the way we teach reading in school.
Collins Reading Books
Website: https://connect.collins.co.uk/school/Portal.aspx
You will need to login as a Teacher.
Username - parents@harpercollins.co.uk
Password - Parents20!
Here is another website to practise your reading. There are loads of ebooks for you to choose from. Have fun reading.
Oxford Reading Owls
A free website to sign up to that has free ebooks for children to read, tips for parents regarding the teacher of phonics and reading.
Phonics Play
This site has lots of lovely phonic games to try. Have a go at the Phase 2 and 3 games.
BBC Teach
Website: BBC Teach - Primary
Free primary and secondary school resources. Whether you're at home or at school, you can use BBC Teach for free. A great website to use.
Classroom Secrets
Website: https://classroomsecrets.co.uk/free-home-learning-packs/
Downloadable resource packs which cover a range of subjects, including reading and writing.
Numberblocks
Website: https://www.bbc.co.uk/cbeebies/grownups/help-your-child-with-maths
Videos for numeracy development designed for children aged 0 to 6. There are fun activities that can be applied to everyday life and play.
Top Marks
Website: https://www.topmarks.co.uk/maths-games
This site has a wealth of games and activities linked to different areas of the curriculum. You can select the age group at the top of the homepage to find age appropriate games, activities and online stories.
White Rose Maths (home learning)
Website: https://whiterosemaths.com/homelearning/
Presentations and downloadable workbooks which are easy to use for parents. New material is being released each week.
BBC Bitesize
Website: https://www.bbc.co.uk/bitesize/primary
Interactive resources covering the primary science curriculum.
Super Movers
Website: https://www.bbc.co.uk/teach/supermovers
Videos which help children move while they learn. They support curriculum subjects, including maths and English.
Cosmic Kids Yoga
Website: https://www.cosmickids.com/
Yoga, mindfulness and relaxation activities designed specifically for children aged 3 and upwards.
Joe Wicks PE Lessons
Website:https://www.youtube.com/channel/UCAxW1XT0iEJo0TYlRfn6rYQ
Join Joe Wicks for a morning PE session.