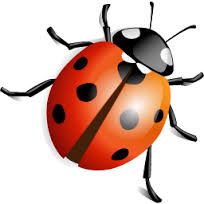 Foundation 2 - Ladybirds and Badgers
A very warm welcome to you all.
On this page you will find the home learning challenges that will be sent home each week through Marvellous Me.
We have also included some useful websites with lots of different ideas and activities that you could do at home.
Mrs Burton, Mrs Hall and Mrs Robertson
Weekly Challenges
Jack and the Incredibly Mean Stalk wb 14.09.2020
Jack and the Beanstalk wb 07.09.2020
Other useful websites and resources:
Purple Mash
Website: https://www.purplemash.com/sch/ProspectInf
An award-winning website for nursery and primary school children. It enables children to explore and enhance their knowledge in a fun and creative way.
ICT Games
Website: www.ictgames.co.uk
This site contains lots of games and activities linked to different curriculum areas.
Oxford Owl
Website: www.oxfordowl.co.uk
This is a lovely site with lots of tips on reading with your child at home. There is also a selection of 'ebooks' that match the coloured reading bands within school.
Teach Your Monster To Read
Website: www.teachyourmonstertoread.com
This is a brilliant resource that can be used on a desktop or as an app on a phone or tablet. The content is of a very high quality and closely matches the way we teach reading in school.
Collins Reading Books
Website: https://connect.collins.co.uk/school/Portal.aspx
You will need to login as a Teacher.
Username - parents@harpercollins.co.uk
Password - Parents20!
Here is another website to practise your reading. There are loads of ebooks for you to choose from. Have fun reading.
BBC Teach
Website: BBC Teach - Primary
Free primary and secondary school resources. Whether you're at home or at school, you can use BBC Teach for free. A great website to use.
Oak National Academy
Website: www.thenational.academy/
This is an online classroom and resource hub full of exciting lessons for each year group. Click on the Lessons tab, then Subjects, then Early Years Foundation Stage to access lots of online activities
Classroom Secrets
Website: https://classroomsecrets.co.uk/free-home-learning-packs/
Downloadable resource packs which cover a range of subjects, including reading and writing.
Love Reading 4 Kids
Website: https://www.lovereading4kids.co.uk/
A site with recommended booklists, categorised by age range and topic, covering fiction and non-fiction.
Numberblocks
Website: https://www.bbc.co.uk/cbeebies/grownups/help-your-child-with-maths
Videos for numeracy development designed for children aged 0 to 6. There are fun activities that can be applied to everyday life and play.
Top Marks
Website: https://www.topmarks.co.uk/maths-games
This site has a wealth of games and activities linked to different areas of the curriculum. You can select the age group at the top of the homepage to find age appropriate games, activities and online stories.
White Rose Maths (home learning)
Website: https://whiterosemaths.com/homelearning/
Presentations and downloadable workbooks which are easy to use for parents. New material is being released each week.
BBC Bitesize
Website: https://www.bbc.co.uk/bitesize/primary
Interactive resources covering the primary science curriculum.
Super Movers
Website: https://www.bbc.co.uk/teach/supermovers
Videos which help children move while they learn. They support curriculum subjects, including maths and English.
Cosmic Kids Yoga
Website: https://www.cosmickids.com/
Yoga, mindfulness and relaxation activities designed specifically for children aged 3 and upwards.
Joe Wicks PE Lessons
Website:https://www.youtube.com/channel/UCAxW1XT0iEJo0TYlRfn6rYQ
Join Joe Wicks for a morning PE session.
Phonics Play
This site has lots of lovely phonic games to try. Have a go at the Phase 2 and 3 games.
Phonics play have made access to their website free with the following user name and password so parents don't need to subscribe
Oxford Reading Owls
A free website to sign up to that has free ebooks for children to read, tips for parents regarding the teacher of phonics and reading.