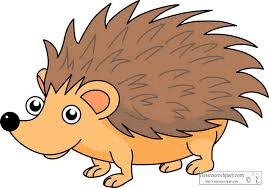 Nursery - Hedgehogs
Hello Everyone,
It is such a long time since we were all in Nursery and we want you to know that we are missing you all. We really enjoy looking at the work you are doing on Purple Mash and reading any messages that you send us.
It is really important that you stay at home with you family at the moment to stay safe. We hope you are all well and are keeping busy. It is important that you try and do things that make you happy every day - that is your number 1 job to do for us. You might like to sing, dance, draw or help your grown-ups - whatever makes you feel happy.
I hope you like the story that I have done for you.
Take care and we will see you all soon
Mrs Smith, Mrs Fudge, Mrs Reynolds, Mrs Bolton and Mrs Bramall xxx
Click below for a rainbow of ideas to keep you learning.
Ideas for Nursery home learning.docx
Here are some websites to help your child with learning.
Teach your monster to read www.teachyourmonstertoread.com
Topmarks www.topmarks.co.uk
Cbeebies www.bbc.co.uk/cbeebies
Purple Mash www.purplemash.com
Oxford Owls www.oxfordowl.co.uk
Phonics Play www.phonicsplay.co.uk
Click below to hear your favourite stories. We hope you enjoy them x
Click the video below to watch Mrs Smith and all the foundation staff receiving a message in an unusual way !