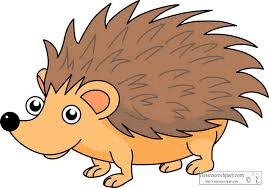 Nursery - Hedgehogs
Hello Everyone,
Welcome to the Home Learning page for Nursery. Please use these activities and websites for if school is closed. I will try to post videos on here that your child can watch and join in. These can then be repeated and done at home too. Please spend time with your child playing and talking as that is how children learn best and this is a big part of what we do at nursery too. If you have any questions please contact us on
Hedgehogs@prospecthill.notts.sch.uk
Take care
Mrs Eadie, Mrs Bramall, Mrs Bolton and Mrs Fudge
Here are some ideas for play activities that you can do at home.
Click below for a rainbow of ideas to keep you learning.
We have a Maths and Phonics page with more videos and ideas for your child.
Here are some websites to help your child with learning.
Teach your monster to read www.teachyourmonstertoread.com
Topmarks www.topmarks.co.uk
Cbeebies www.bbc.co.uk/cbeebies
Oxford Owls www.oxfordowl.co.uk
Phonics Play www.phonicsplay.co.uk